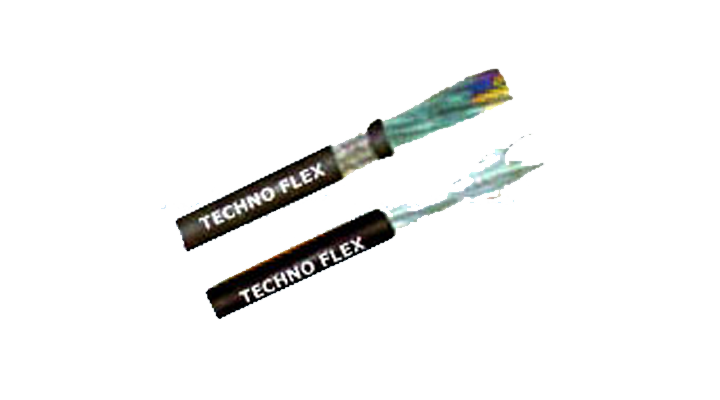 Instrumentation cables are multi-matched or single parts planned to convey signals. They are used for connecting instruments and electrical equipment especially in plants where collaboration control is required, where transducer-made signals are conveyed through to sheets, controllers, and various contraptions.
Average applications are in the process business: Chemical and Water Treatment, Petrochemical, Mining, Oil and Gas are utilized overall in any plant where cycle of digitization is completed.
We have specialization in Manufacturing various types of Instrumentation Cables such as pair, Tried, Individual etc. With over all Alluminium Polyester Tape and ATC drain having Tin-copper bridging, these wires are available in armoured as well as unarmoured cables. These Cables facilitate smooth communication of Low Level Signal from Electronics transmitters.
Techno flex Instrumentation cable offers total interference free data transfer in measuring, process-control & security systems. Instrumentation process in any industry is a very important factor for controlling various parameters during process. Microprocessor based control devices demand very low noise level & attenuation of signals in the cable. This calls for careful designing & manufacturing of cables with stringent quality control. Techno flex never compromise to use the high class of Mylar / Alluminium Tape / Polyester Tape & ATC Drain Wire that ensures smooth communication of very Low level signal from transmitter to control room & also effectively Cut the cross communication & noise.
Explain different Control and Instrumentation Cables ?
Truly, the instrumentation cables are various course cables that convey low-energy electrical signs used for noticing or controlling electrical power structures and their connected cycles.
The components of assessment and control are essential in gathering and taking care of uses. These limits are unquestionably dependent upon their electronic equipment.
Ordinary applications fuse current equipment control, broadcasting, gathering stuff, or mass travel structures.
Different Kinds of Instrumentation Cables Are As Per the Following
ARCNET cables are instrumentation cables that are used in high speed, token-based, ARCNET networks that give area (LAN) exchanges between current PCs. AS-I cables are used to collaborate twofold with actuators, sensors, and other AS-I contraptions. These two-focus cables supply power and move data.
CAN-transport cables are used in quick, consecutive data networks that are expected for severe electrical circumstances. They are used commonly in the vehicle business. CANopen cables are used with a cutting edge exchanges field-transport show that relies upon CANbus.
A shielded connection get-together may moreover feature an extraordinary laying out wire known as a channel wire. Techno flex Cable has considered different sorts of instrumentation cables of late. These cables take unique consideration of an enormous group all around the planet.
Techno Flex Cables is one of the strongest and quality instrumentation cables manufacturer, instrumentation cables exporter, instrumentation cables supplier in Mumbai, India. We serve this instrumentation cables in all over countries. If you want this instrumentation cables please quote here !